In order to standardize the company's driving operation and ensure the personal safety and equipment safety of employees. On May 10, 2020, the manufacturing department of Maanshan Iron and Steel Co., Ltd. in order to ensure that the employees can master the driving operation skills, organized the employees of the delivery group to carry out the driving operation training during the rest time.
The training process is in strict accordance with the requirements of the company's safety production standards. It adopts the combination of theoretical and practical training, with strong pertinence. It instills the concept of driving safety and relevant laws and regulations into the staff, educates everyone to prevent accidents in advance, improves the awareness and ability of accident prevention, simulates the emergency handling methods in the workshop site, and how to achieve stability, accuracy, speed and efficiency in the operation process Safe and reasonable; Reduce or eliminate accidents.
Through on-site training, we can fully realize the importance of skill training; It not only stimulates the learning interest and enthusiasm of the train operation personnel, but also strengthens the safety awareness of the staff, which provides a guarantee for the realization of the company's goal of "zero accident in production throughout the year".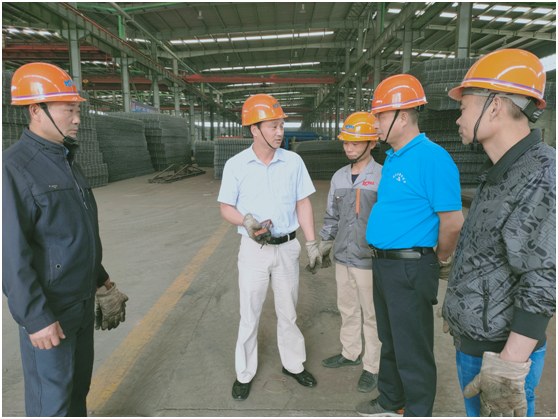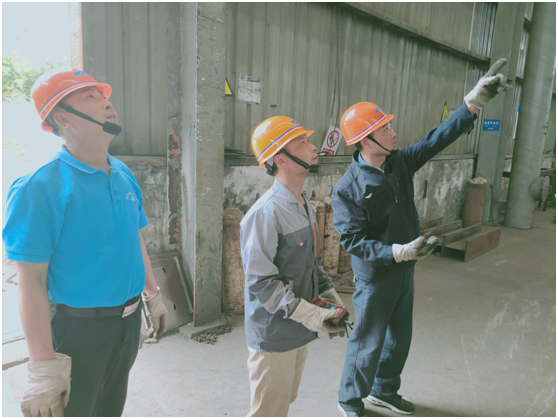 Anhui Magang biaxi steel welding net Co., Ltd. xuliangqi